Bellevue Botanical Garden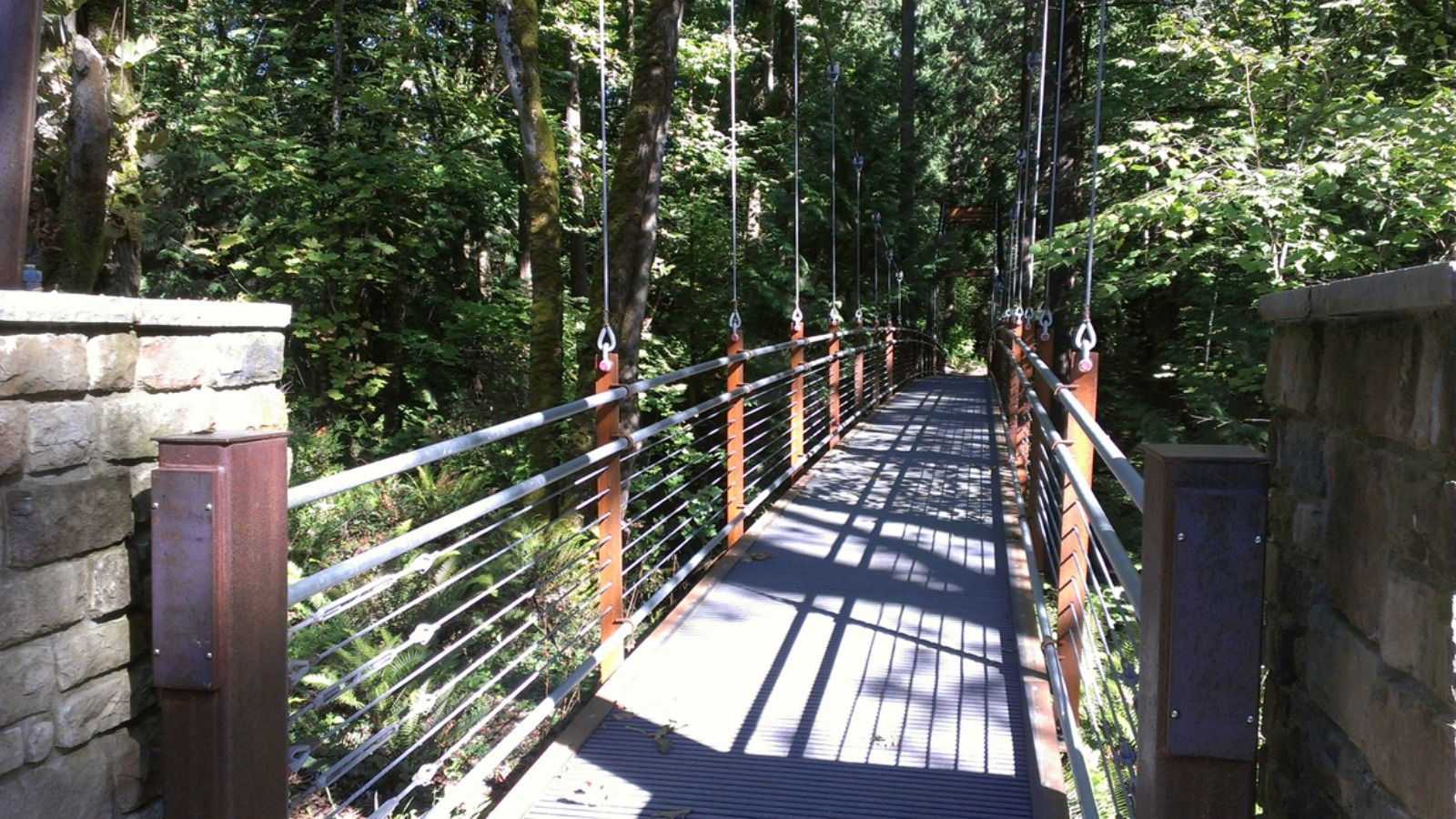 The Bellevue Botanical Garden is about a 20 minute walk from The Westin Bellevue. The Gardens extend over 53 acres of display gardens, woodlands, meadows and wetlands. Its specific collections include: an alpine rock garden, dahlia garden, entrance garden, fuchsia garden, ground cover garden, Lost Meadow Trail (with western redcedar, Douglas-fir, bigleaf maple and vine maple, plus native shrubs), native discovery garden, perennial border, water-wise garden, and the Yao garden (a Japanese-style stroll garden with maples, viburnums, and hydrangeas.

Where: Located at 12001 Main Street, Bellevue, Washington.

Admission: Admittance to the Bellevue Botanical Gaden is free except evenings during Garden d'Lights ( November 26 - December 31). Open daily, including holidays, from dawn to dusk and from dawn to 10:00pm during Garden d'Lights. Visitor Center is open daily 9:00am to 4:00pm and from 9:00am to 9:00pm during Garden d'Lights. Dogs and other pets are not allowed in the Garden.

Tours: Each Saturday and Sunday, April through October a tour begins at the visitor center at 2pm. Also, you can arrange a free guided tour of the Bellevue Botanical Garden for your group. Wonderful for any group and a great way to entertain out-of-town guests.
Garden d'Lights: Each winter, from end of November to the first of year, the Garden 'blooms' in the middle of winter with thousands of lights used to create botanical displays. The actual number of lights is unknown, the estimate is close to 500,000.